Fiber Laser Cutting Machine
The new 5'X10' open bed is a cutting-edge laser cutting machine that is designed to cut through all types of metal plates with precision and efficiency. It comes with power options ranging from 1 kW to 3 kW, allowing for a choice of cutting speed and thickness.With its compact design, low prices, this machine is also space efficient, making it a great addition to small and medium-sized workshops.The open Type Metal Sheet Laser Cutting Machine with a single working table is the most cost-effective solution for cutting metal sheets with high precision.
The 5'X10' open bed offers a range of advanced features that make it a top choice for professionals. Whether you need to cut large or small metal plates, the 5'X10' open bed offers the power, precision, and versatility to get the job done right. With its advanced technology and professional industry solutions, this machine is sure to meet all of your cutting needs and exceed your expectations.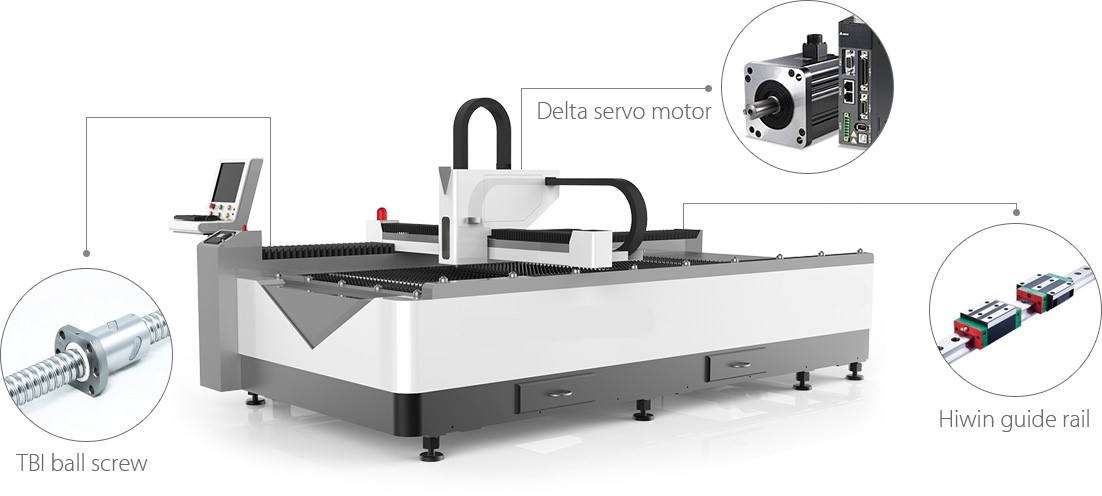 | Model | |
| --- | --- |
| | |
| Laser Power | 1000w/2000w/3000w |
| Maximum Positioning Speed | 80m/min |
| Positioning Accuracy | 0.03mm/m |
| Repeatability | 0.02mm/m |
| Power Supply Rated Voltage And Frequency | 220V 1P 50HZ /60HZ |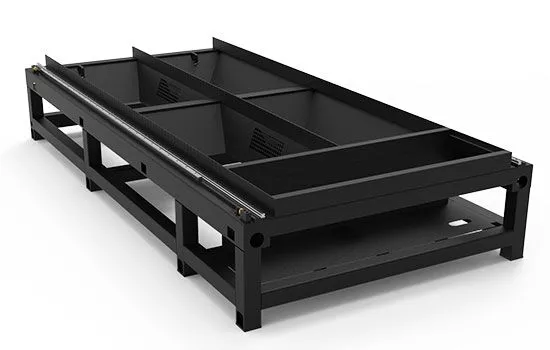 High Precision Welding Machine Bed
The high precision welding machine bed with various working size options offers high stability, long-term operating without bed deformation, improved machining accuracy, and prolonged service life. The heavy duty beds are constructed with durable materials like steel or cast iron and designed with reinforced supports to prevent deformation during operation. Cutting parameters are optimized to enhance machining accuracy, while regular maintenance and modern technology such as condition monitoring systems help prolong the machine's service life. This machine is versatile, suitable for various manufacturing environments, and a valuable addition to any production facility.
Precision Reform and Efficient Transmission
Precision reform and efficient transmission are key to achieving excellent performance, stability, and precision. By using high-quality materials, designing for precision, implementing proper maintenance, and controlling the operating environment, the machines can achieve greatly improved stability and guaranteed performance. Efficient transmission is also essential, and selecting the right transmission components and ensuring proper maintenance can improve power transmission while reducing friction. Overall, following these measures can help prolong the machine's service life and make it a valuable asset in any manufacturing environment.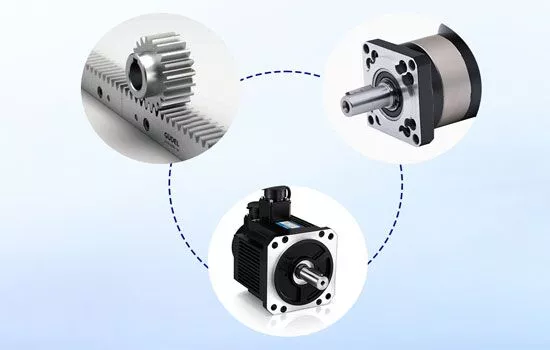 Crafted to meet aerospace standards, this aviation aluminum crossbeam is formed using 4300 tons press extrusion molding and undergoes aging treatment to achieve a strength comparable to the strongest gantries, rated at T6. Its lightweight yet durable structure, anti-corrosion and anti-oxidation properties, and low density make it ideal for various applications where strength, longevity, and weight reduction are essential. Moreover, it enhances processing speed, making it a top choice for manufacturers seeking to optimize their operations.
High Power Laser Cutting Machine
Machine Description
Our medium to ultra high power laser cutting machines are mainly designed for high power from 6kw to 40kw. These machines can have a customizable super large working tables. The cutting footprint can be customized up to 40 'long by 98" wide. These high power lasers are specially used for cutting thick metal sheets. .
1. Fully enclosed large closed design, intimate care of the operator's health; green environmental protection without pollution.
2. Front and rear double platform exchange type design, shorten the standby time and improve the working efficiency by 30%.
3. Adopt gantry structure, the bed is welded as a whole, the whole machine runs smoothly and has good rigidity.
4. All kinds of components are made of famous brands at home and abroad, with high precision, high speed, stable and durable performance.
Main Advantages
High power fiber laser cutter offers a fully enclosed, protective design with automatic dust collection for safety and environmental protection. It has an efficient and economical, automatic switching platform with exchange tables for stable, reliable, and automatic loading and unloading. Available in various sizes with 6kw-40kw laser power, it's suitable for cutting various materials. Certified by CE/FDA, it's versatile and productive, and the 20-second auto-exchangeable platform maximizes efficiency.!!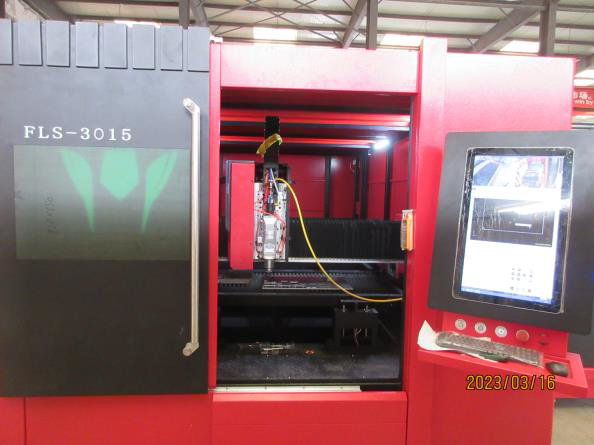 Heavy Plate Welding Machine Bed
Heavy plate welding machine bed is suitable for medium and high power laser cutting machines. It has ultra-high stability. The heavy-duty plate welded bed is welded with high-quality carbon structural steel, so that the machine bed will not be deformed during long-term operation and can ensure good processing accuracy.The hollow structure design of the machine body and the excellent dust removal and heat dissipation system can effectively reduce the impact of cutting heat, ensure the accuracy of the machine body, and increase the service life of the equipment.
High-strength Aviation Aluminum Beam
High-strength aviation aluminum alloy beams have a lightweight design and low inertia. Their triangular reinforced structure enhances rigidity and shock resistance. After annealing, rough machining eliminates internal stress, while secondary vibration aging treatment strengthens the structure. The resulting fine machining further enhances the beams' strength and stability.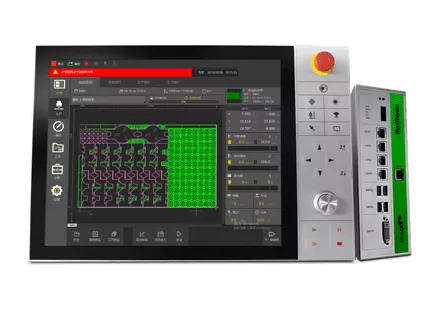 Ultra-high Power Ethercat Bus-based Control System
FSCUT8000 is a high end bus-based intelligent control system for 8KW ultra-high power fiber laser cutting. It's stable and reliable, easy to install and debug and safe. It has abundant features and excellent performance. It supports and provides modularization, personalized, automatic and Informatization solutions.
1kw-3kw Heavy Duty Fiber laser pipe cutting machine
FLS1-3KW PCM
Square tube cutting parameters
13/16"-9"
Round tube cutting parameters
13/16"-12 13/16" diameter
0.30-.375"Metal pipe
Tube wall thickness (thickness and material are related to laser power)
Working size: 6000mm/8000mm/10000mm Custom cutting length: 6 meters, 8 meters, 10 meters, 3 models Suitable for all kinds of metal pipes: round pipe, square pipe, rectangular pipe, round pipe, waist pipe, D-shaped pipe, hexagonal pipe, special-shaped pipe, etc.
The main components of laser pipe cutting machine
control system, low-voltage electrical system, laser, chiller, exhaust fan, etc. Motor drive, front and rear pneumatic chuck clamping design, automatic center adjustment, wide clamping range, simple and stable operation.!!
Gear transmission mode, higher transmission efficiency
Gear transmission mode, higher transmission efficiency, automatic support device, solve the problem of deformation during long tube cutting operation, and effectively ensure the support stability.!!
The following data are for reference only, subject to the material object
| Model | |
| --- | --- |
| | |
| Laser Power | 1000w 1500w 2000w 3000w |
| Cutting Diameter | 13/16"-12 13/16" |
| Positioning Accuracy | ±0.03mm |
| Repeat Positioning Accuracy | ±0.02mm |
| Transmission Way | Precision Gear Drive |